Give Accessibility permissions to Barcode to PC
Last updated: Oct 2nd 2020
If you use macOS, Barcode to PC requires accessibility permissions to be enabled so it can simulate keypresses in your programs.

Does this mean that Barcode to PC has control of my computer?
No. When you enter your computer username and password you're simply given Barcode to PC the permission it needs to interact with your system when the Keyboard emulation feature is enabled.

What happens if I don't agree to the accessibility permissions?
You can choose to not give Barcode to PC access to these permissions. You'll be able to use the application, but it won't type barcodes automatically.

How do I enable Accessibility permissions on my Mac?
During the installation process, you are prompted to take this step, but you can verify if the permissions are properly set by following this procedure:
Step 1 – Open the Security & Privacy settings

Click the System Preferences icon
in the Dock or choose Apple menu
> System Preferences > Security & Privacy settings.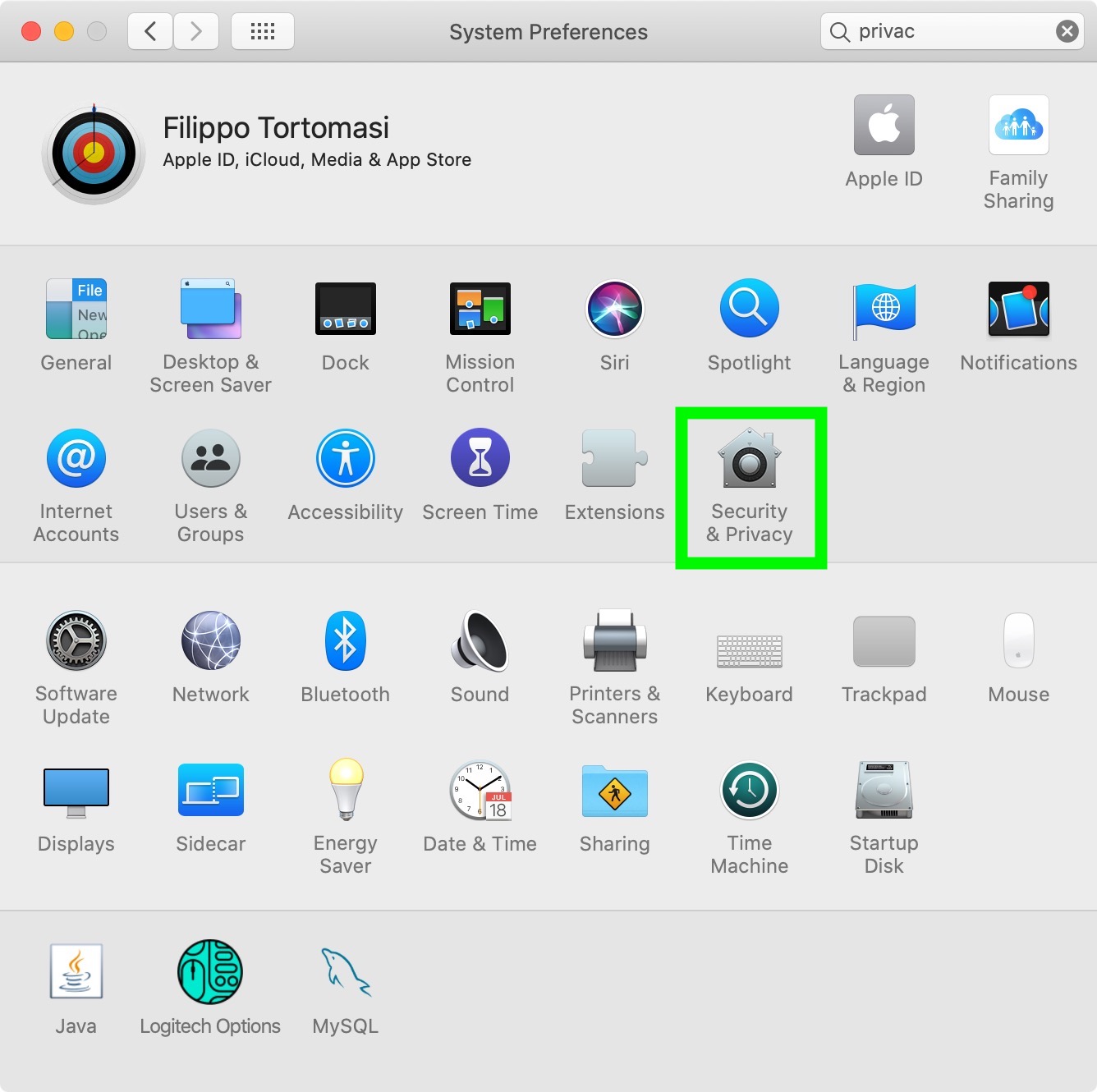 Step 2 – Open the Accessibility list

Select the Privacy tab, and then click on the Accessibility item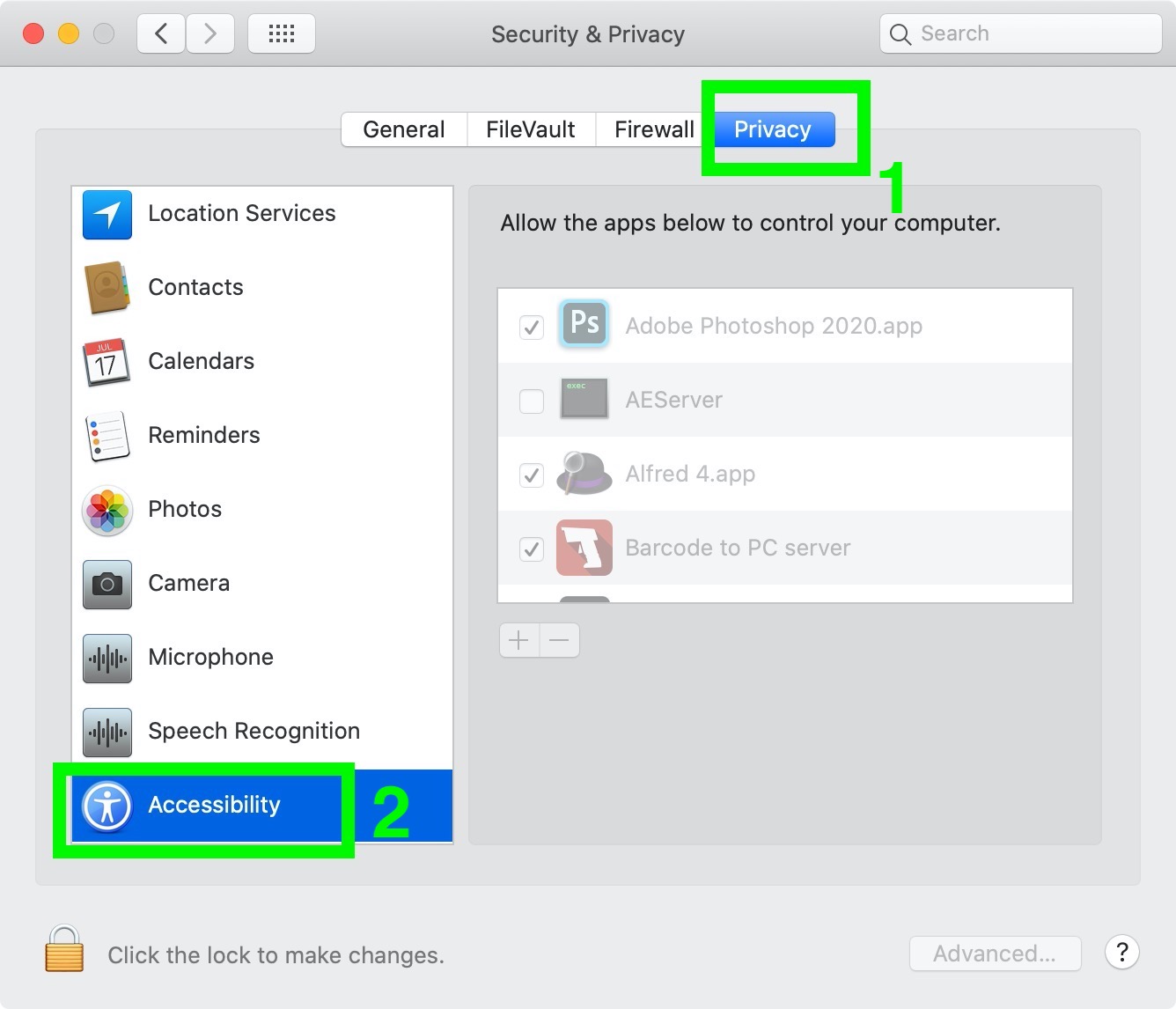 Step 3 – Add Barcode to PC

At this point, if Barocde to PC is not already present in the list, unlock the settings and click the + icon to add it:
Step 4 – Enable the permissions

Make sure that the checkbox is enabled: