Is a smartphone better than a physical barcode scanner?
Last updated: Jul 20th 2021
You may wonder why would someone replace a physical barcode scanner with a smartphone. Isn't a real scanner better? Well, it depends.
Acquisition technology

Barcode scanners and smartphone cameras employ different technologies.

Physical scanners use a light source such as a laser beam in combination with a photodiode that is able to measure the amount of the reflected light. This measurement is then used to interpret the barcode.

Smartphone cameras, instead, acquire a video stream that needs to be transformed and filtered to eliminate natural defects of the image and also to isolate the section of the image that contains the barcode and thus the information.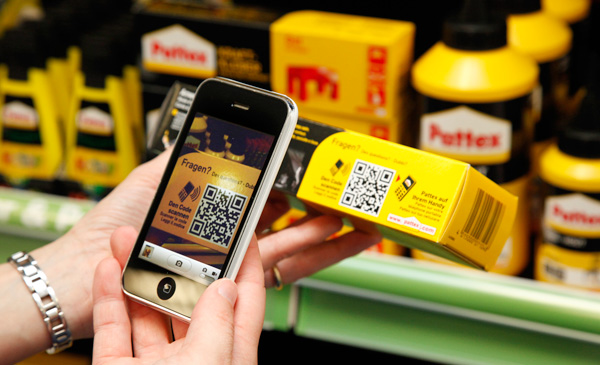 Speed and Formats support

Physical scanners, most of the time are faster and more reliable than a camera solution since the only device's job is to acquire barcodes.

On the other hand, a smartphone is a general-purpose solution, that offers more variety on the barcode supported formats since it can acquire at the same time barcodes such as QR codes, EAN13, DataMatrix, etc. simply by installing a proper app.
Form factor

Another advantage of smartphones is their form factor and their availability: since you already have one in your pocket you won't have to pay the cost of new hardware, buying multiple barcode scanners can get expensive.
Wireless

A smartphone can be brought anywhere, and thanks to its wireless capabilities you'll be able to send the data to the computer from another location. This means that you can scan on the go and can get your products' inventories without having to find and carry a scanner at all times.
Save barcodes

And if the network is not available you can always store the barcodes into the smartphone and send them later to the computer when the connection will be available again.
Enrich the data

Another benefit of using a smartphone is that you can collect additional data and send them to the computer along with the barcodes, as parameters. For example, you may want to save the date and the time when a scan is performed, or, you may want to save the quantity of the product that you're scanning, and so forth.
Conclusion

Physical barcode scanners are faster, but smartphones offer features and characteristics that can still help you increase productivity, and speed up your work.

But did you know that you can get the best of both worlds using a Rugged smartphone scanner, or a sled for your smartphone? They're generally Android smartphones that include a physical laser scanner. Honeywell and Zebra are the top brands, and they call such devices "Handheld Computers".

Barcode to PC is fully compatible with such devices, see more here if you're interested.




Send barcodes to the computer

If you're wondering how you can connect your smartphone to the computer, you're in the right place because we developed an app that allows you to interact with your existing programs on your computer, you can see how it works in this video: