Speed-up Barcode to PC app launch time
Last updated: Nov 14th 2020
Barcode to PC allows you to acquire barcodes and send them immediately to your computer.
To speed up the acquiring process, and avoid repetitive steps, you can configure the app so that it will load the default settings of your choice.
If you follow every step of this article, you'll be able to achieve something like this:
Step 1 – Open the app settings

Tap the menu icon and then select Settings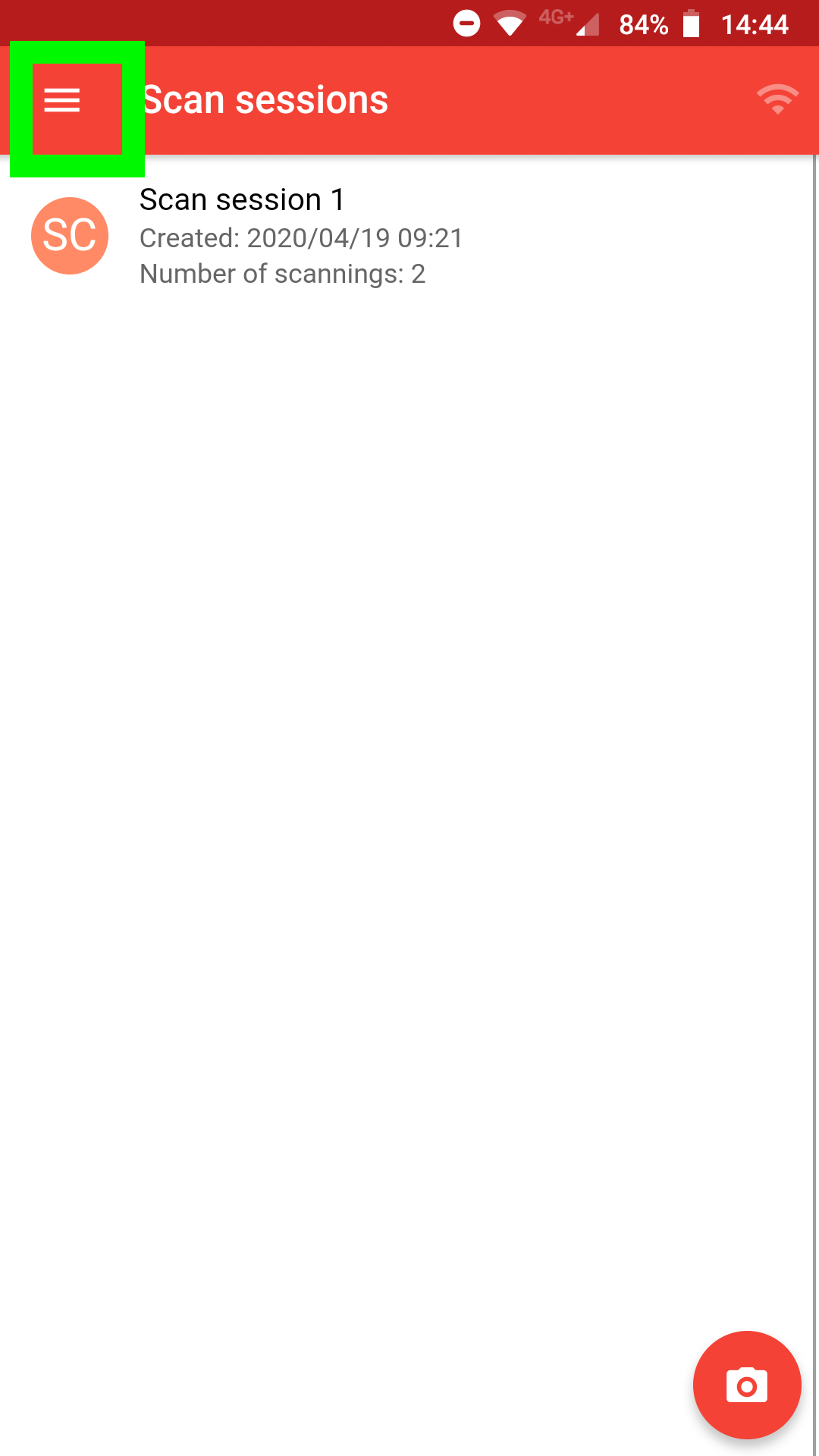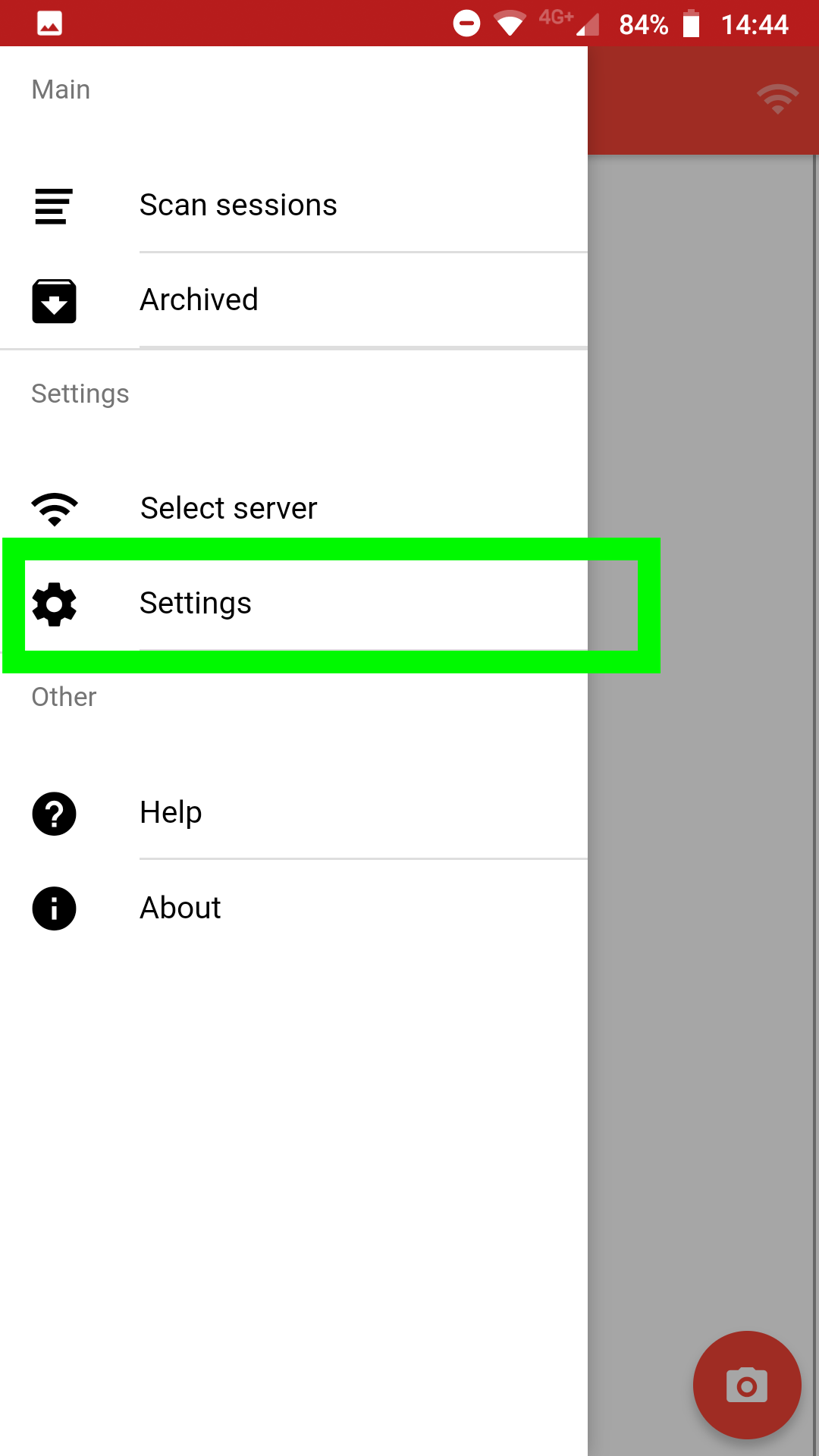 Step 2 – Select a default Scan mode

Pick an option different than "Ask every time" this way every time you create a scan session by tapping the camera icon it'll automatically pick the selected scan mode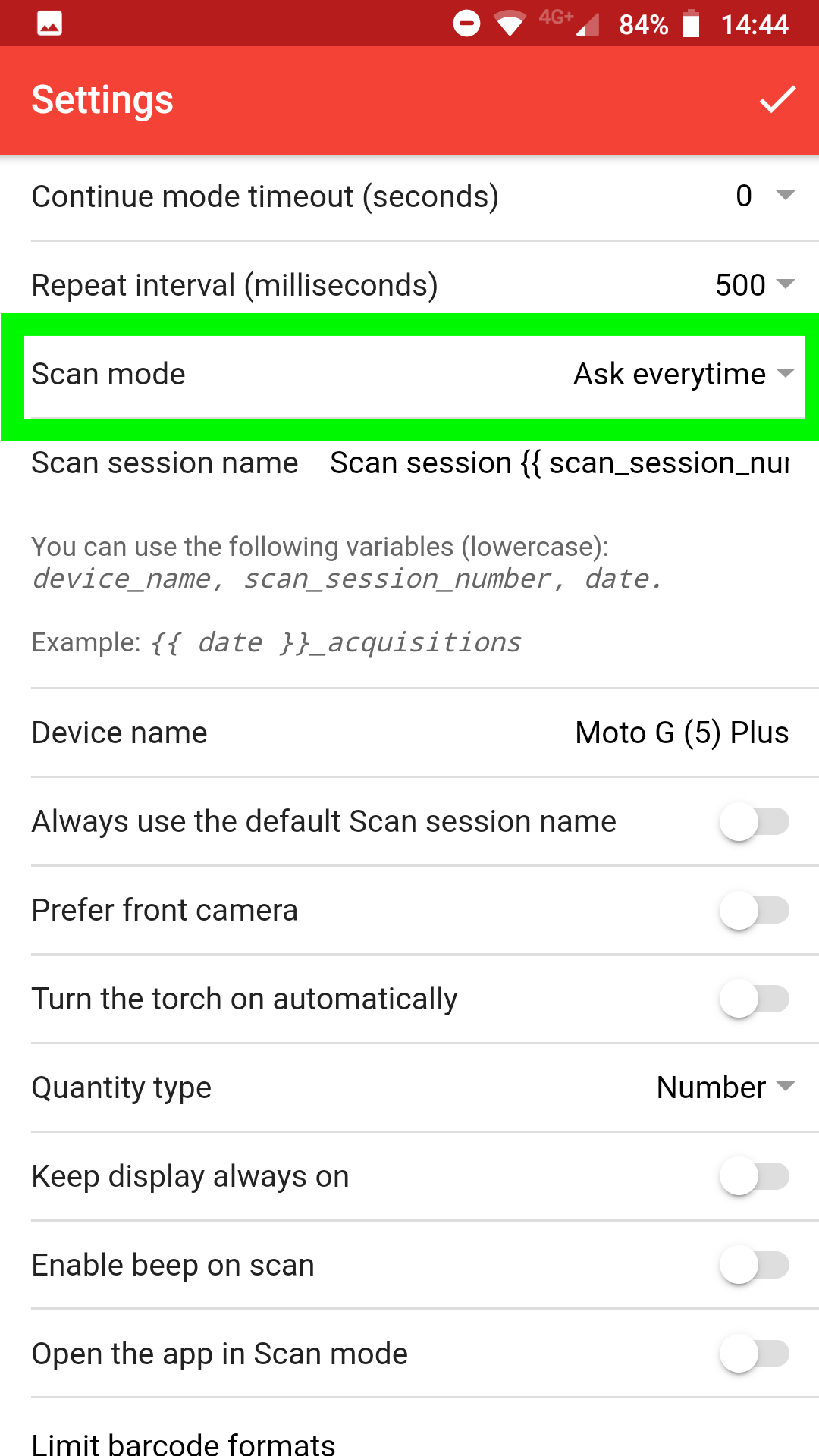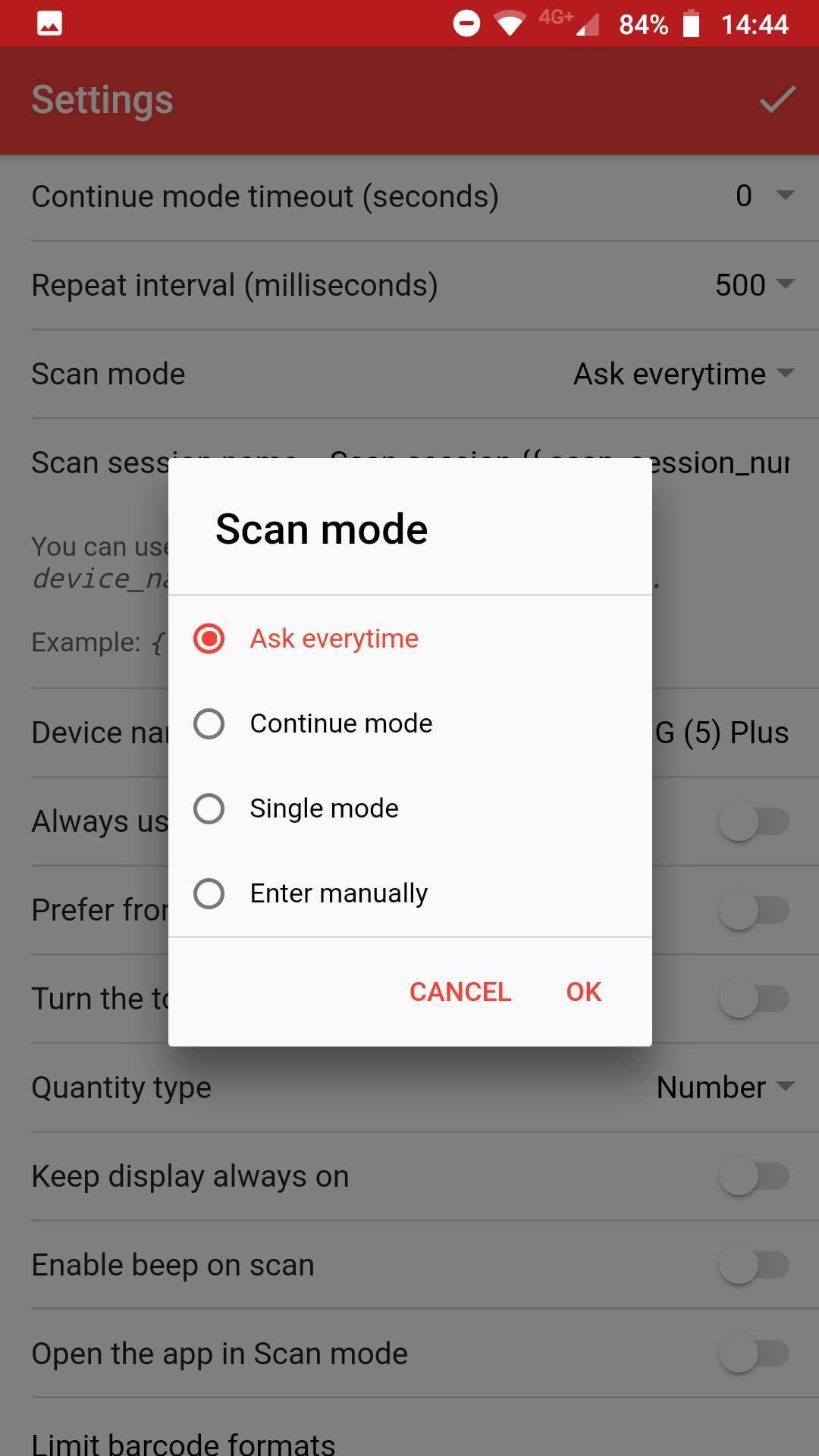 Step 3 – Enable the "Always use the default scan session name" option

Similarly to the previous option, this one will automatically create the scan session using as name the one specified on the "Scan session name" field above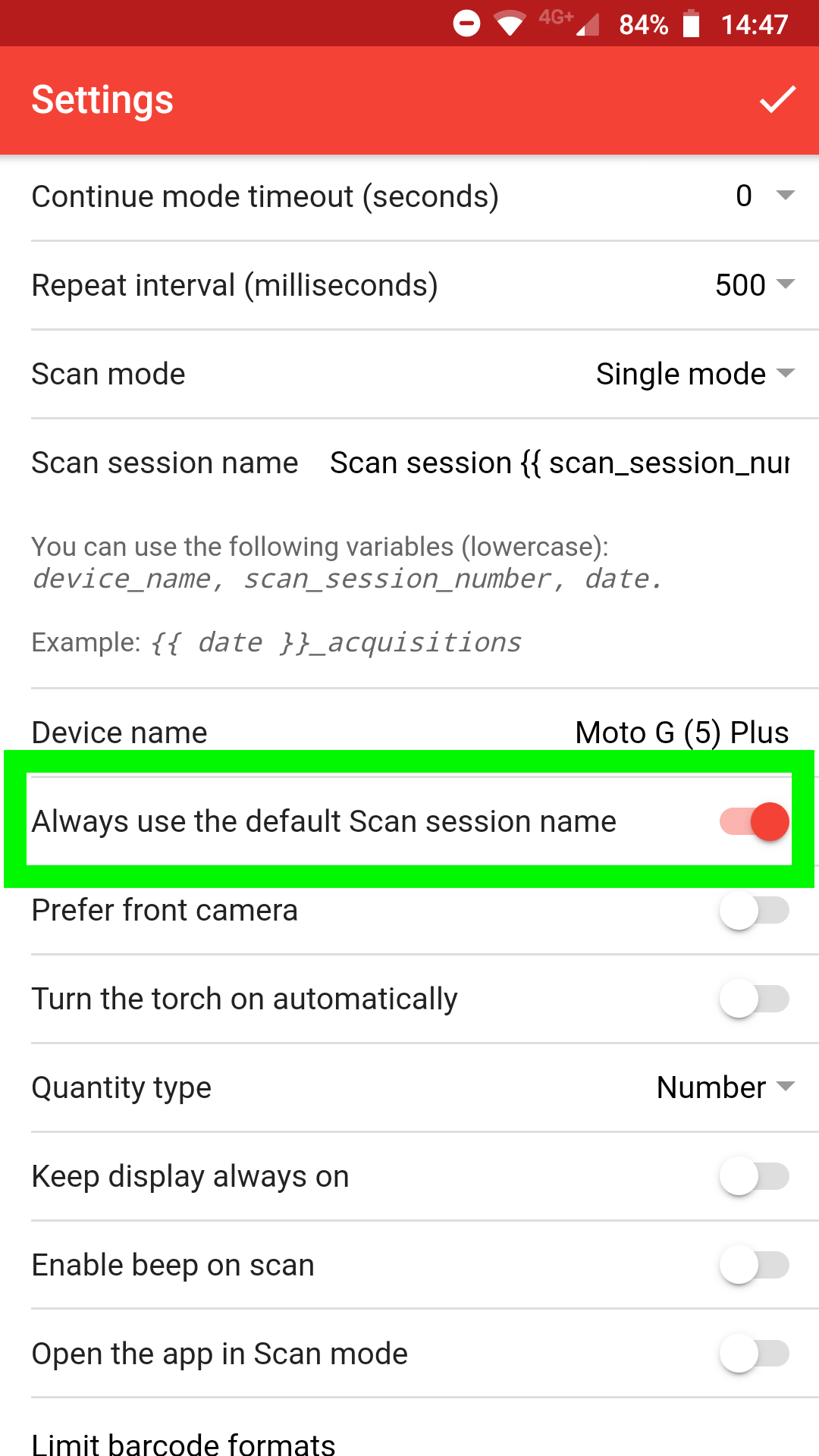 Step 4 – Open the app in scan mode

This option will automatically create a new scan session when the app is launched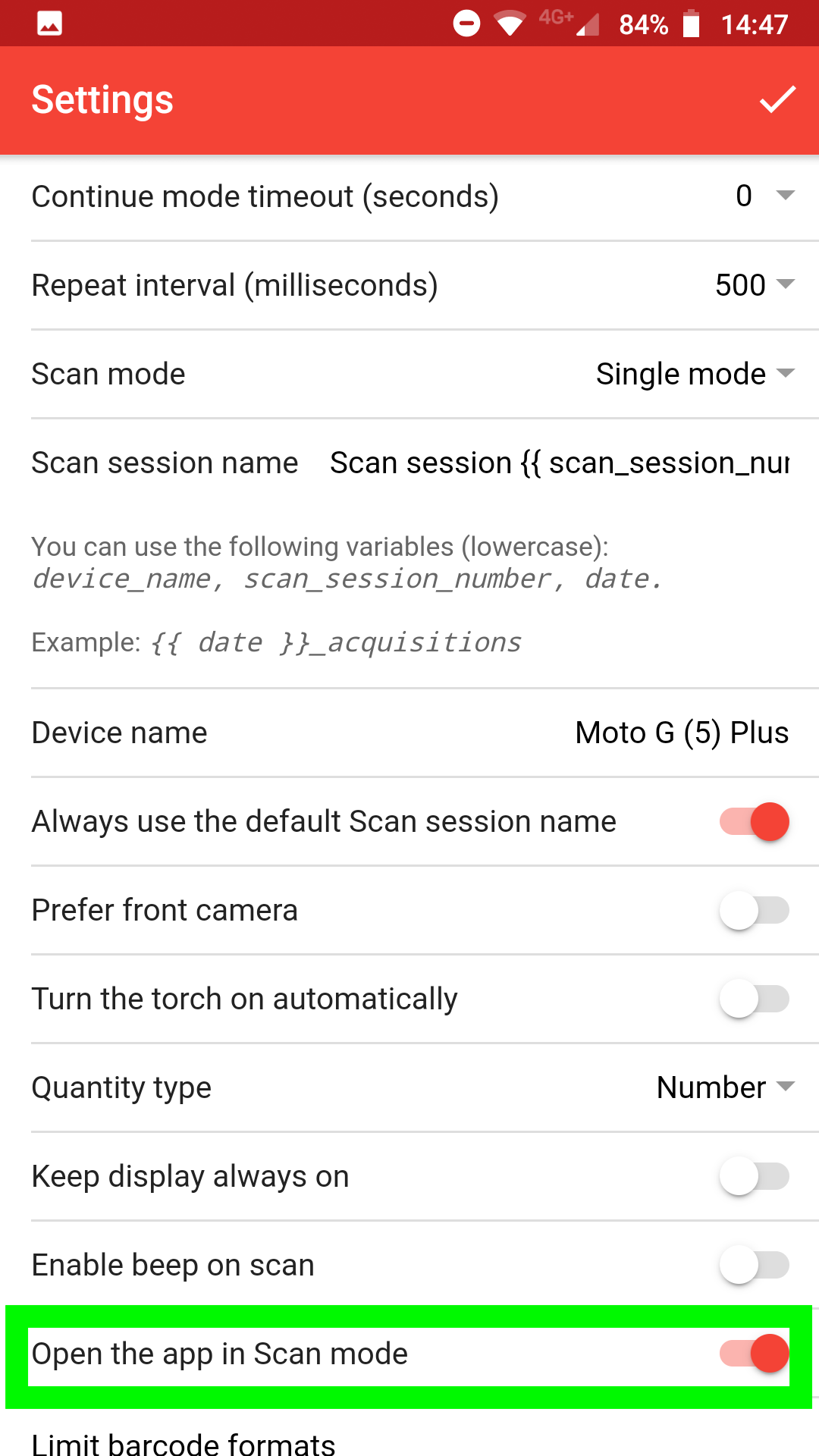 Step 5 – Enable the "Limit barcode formats" option

This option is useful when you want to scan only a specific barcode format and ignore all the others.

Enabling this option can help you prevent mistakenly scan barcodes that are next to each other since the app will scan only the barcode formats you need.

For example, if you want to scan only QR Codes, use this configuration: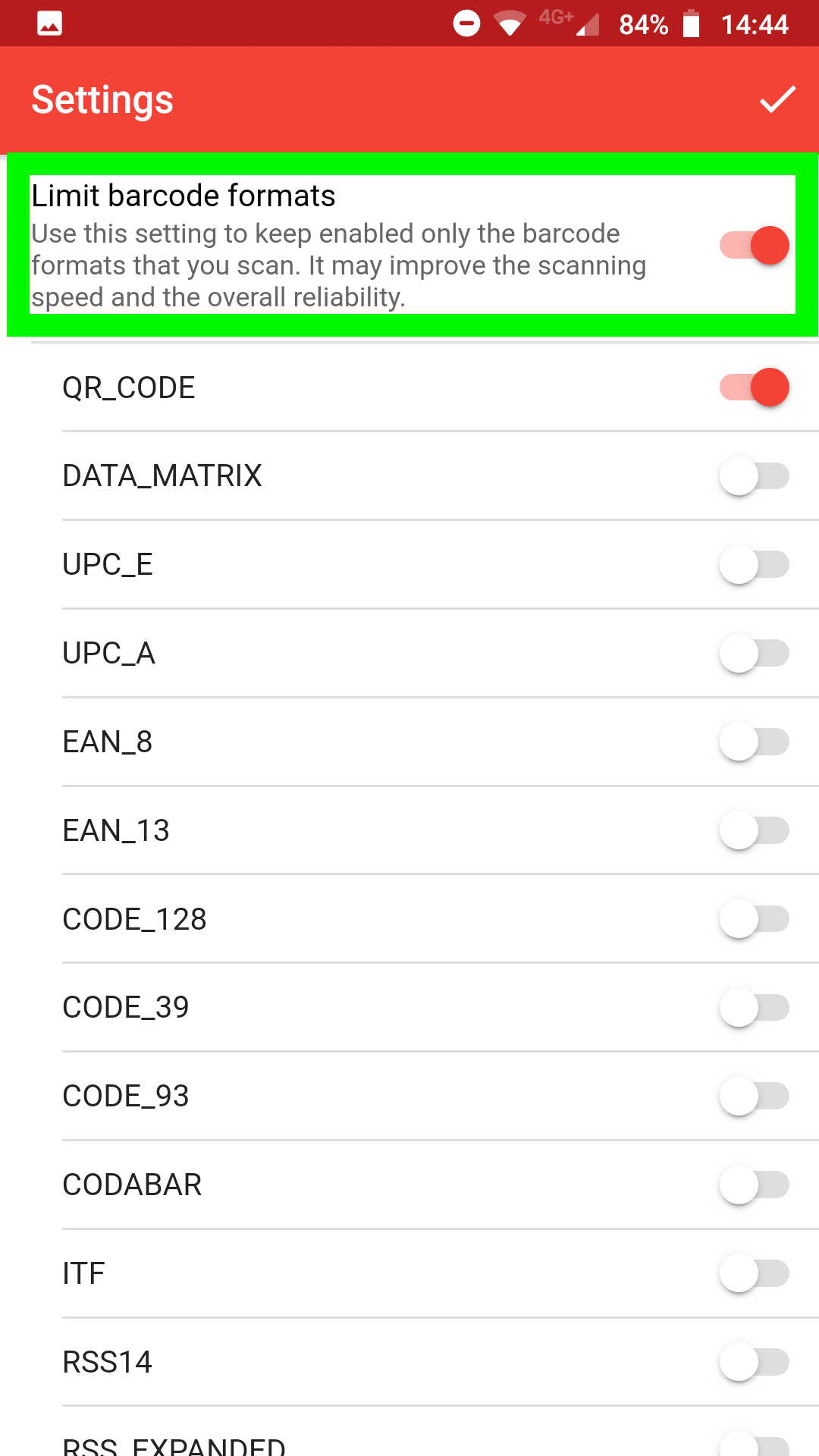 In addition, when you enable this option, the scan speed will improve, since the app won't have to guess the barcode format present on camera.