3 Ways to save scans to CSV files
Last updated: Dec 8th 2022
Barcode to PC offers you 3 alternative ways to save the scans to CSV files:
Method 1: Export an enteire scan session

This option will let you export the scans of a scan session all at once

Step 1 – Click the 3 dots icon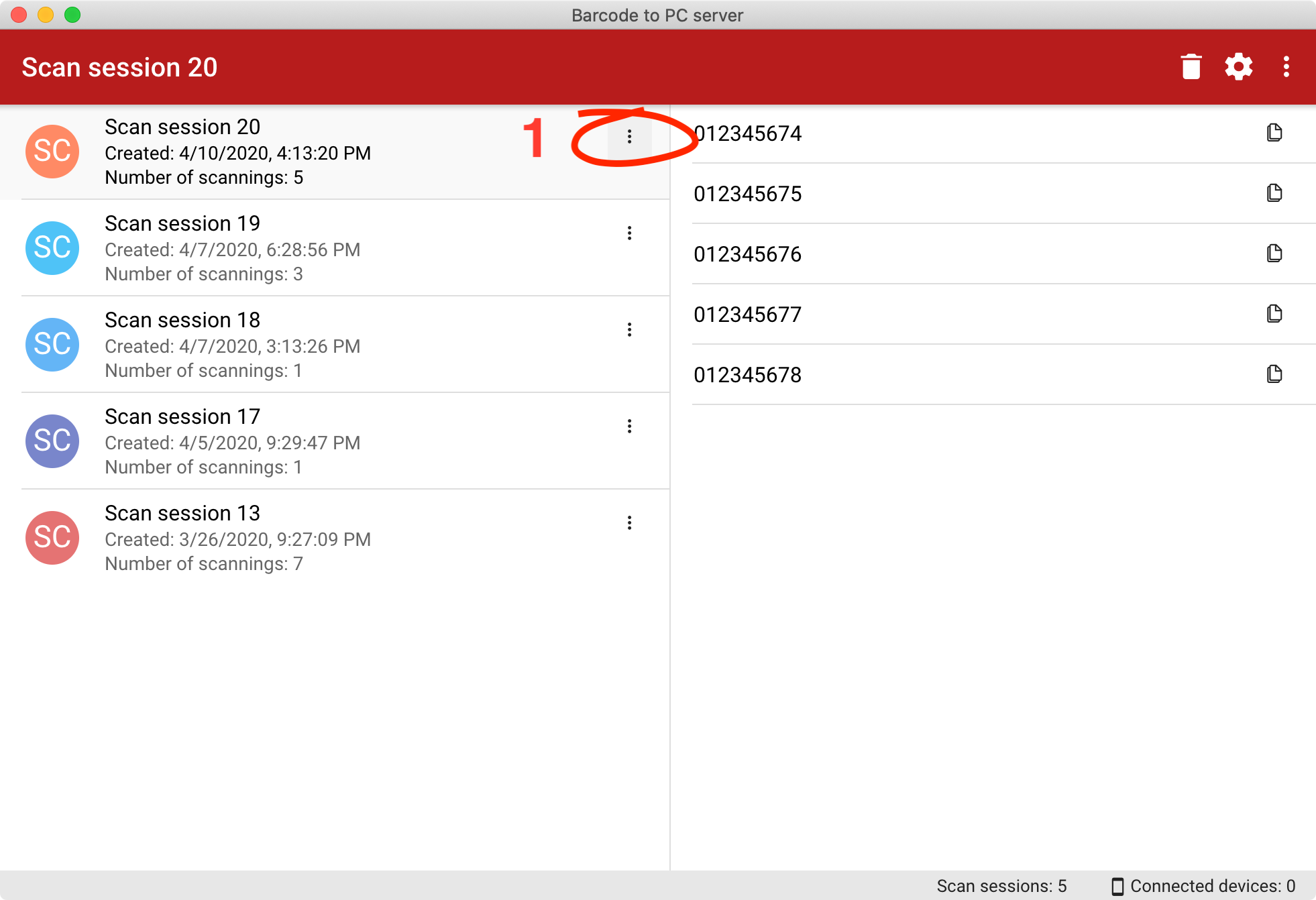 Step 2 – Click the Export as CSV option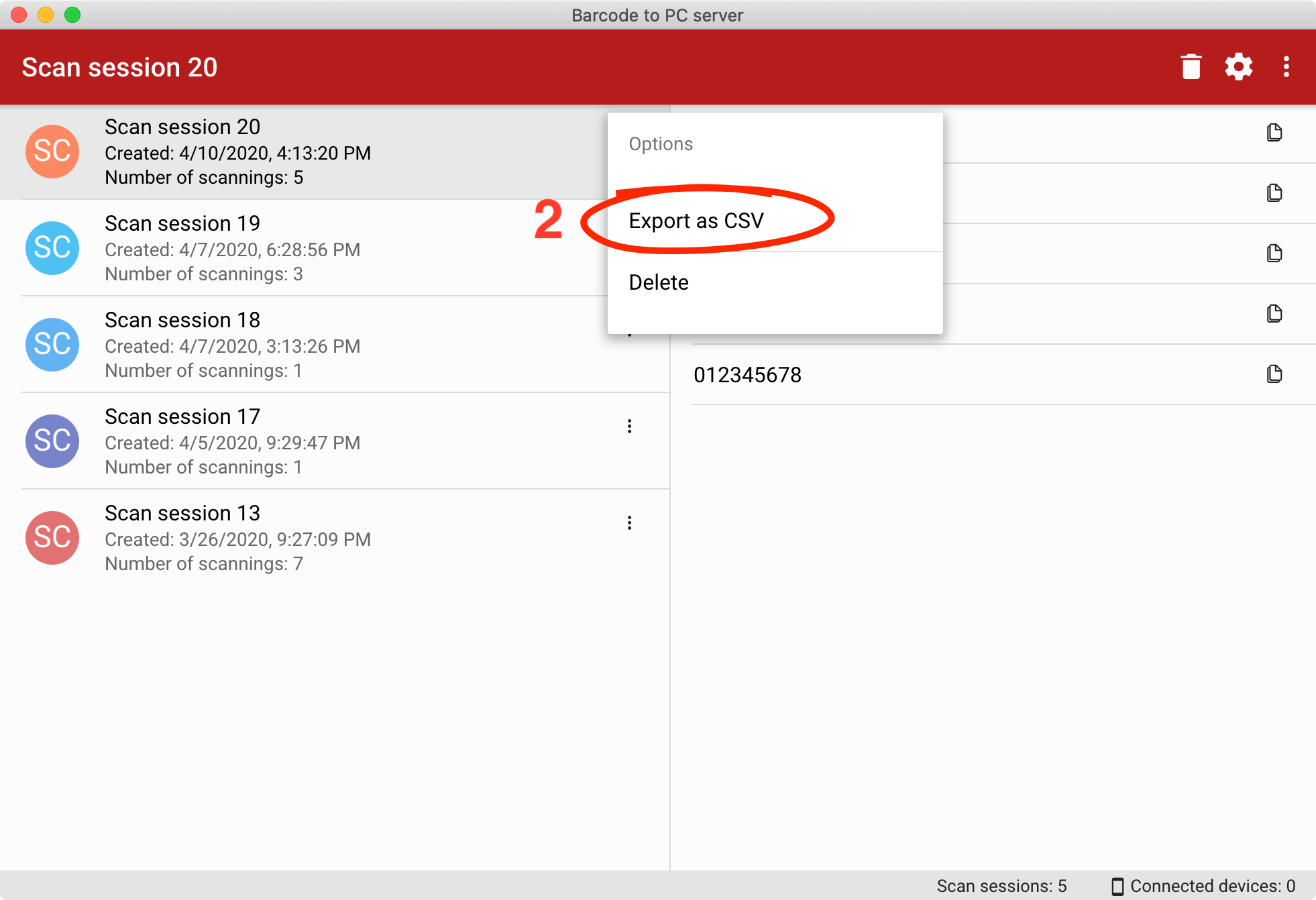 After that, it'll let you select the path of the output file.
Method 2: Append the scans to a file in real-time (synchronously)


This option allows saving the scans as they're received.

Step 1 – Open the server settings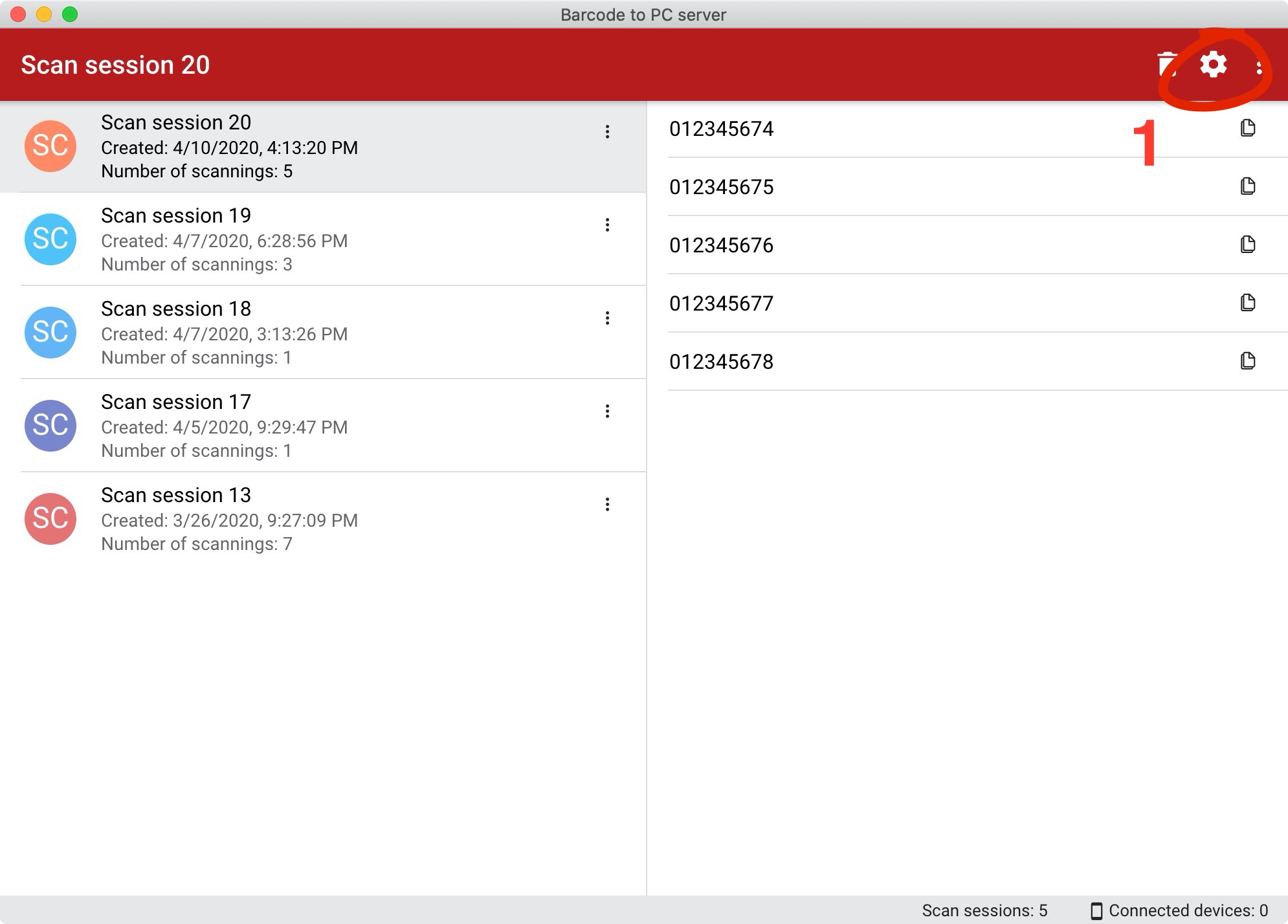 Step 2 – Enable the Append scans to a .csv file option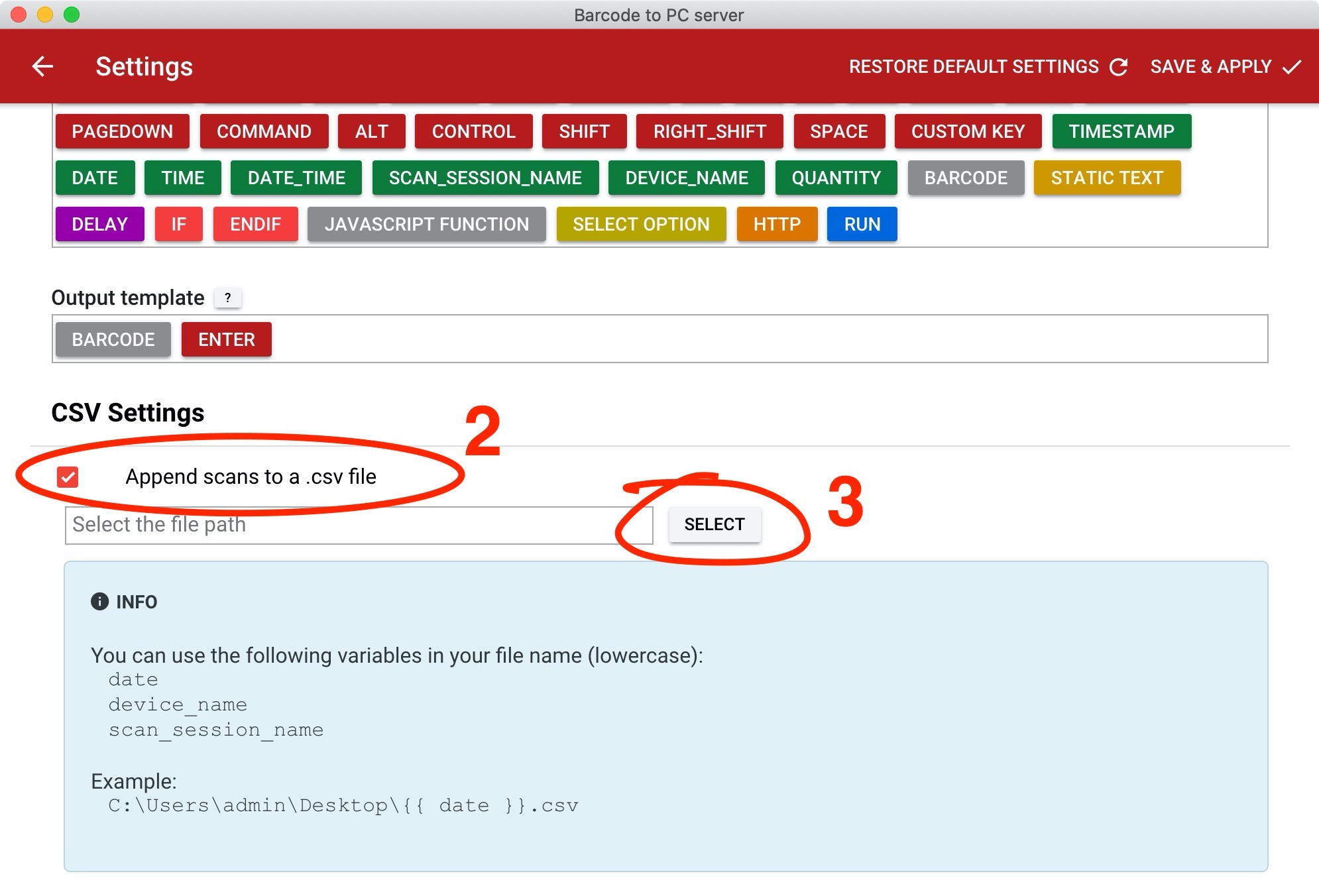 Step 3 – Click the SELECT button to insert the output file path

After that save the settings, and the new scans will be automatically appended on the file path you selected.

Optional
Is it also possible to use a dynamic file name to save the scans in different files, based for example on the name of the smartphone they come from, or any other variable.

You can see it in action in this video:
Method 3: Share a scan session from the app


Step 1 – Open a scan session of your choice


Step 2 – Tap the Share icon


Step 3 – Tap the EXPORT button