Last updated: Oct 2nd 2020
The new version of Barcode to PC is finally out. Here it is the changelog:
Added

Support for modifier keys (eg. TAB+Shift)
HTTP component
Append to CSV filename variables support

Changed

Improve Output components settings UI
---
You can now perform HTTP requests from the server when a barcode is received. It's also possible to use variables in the requested URL: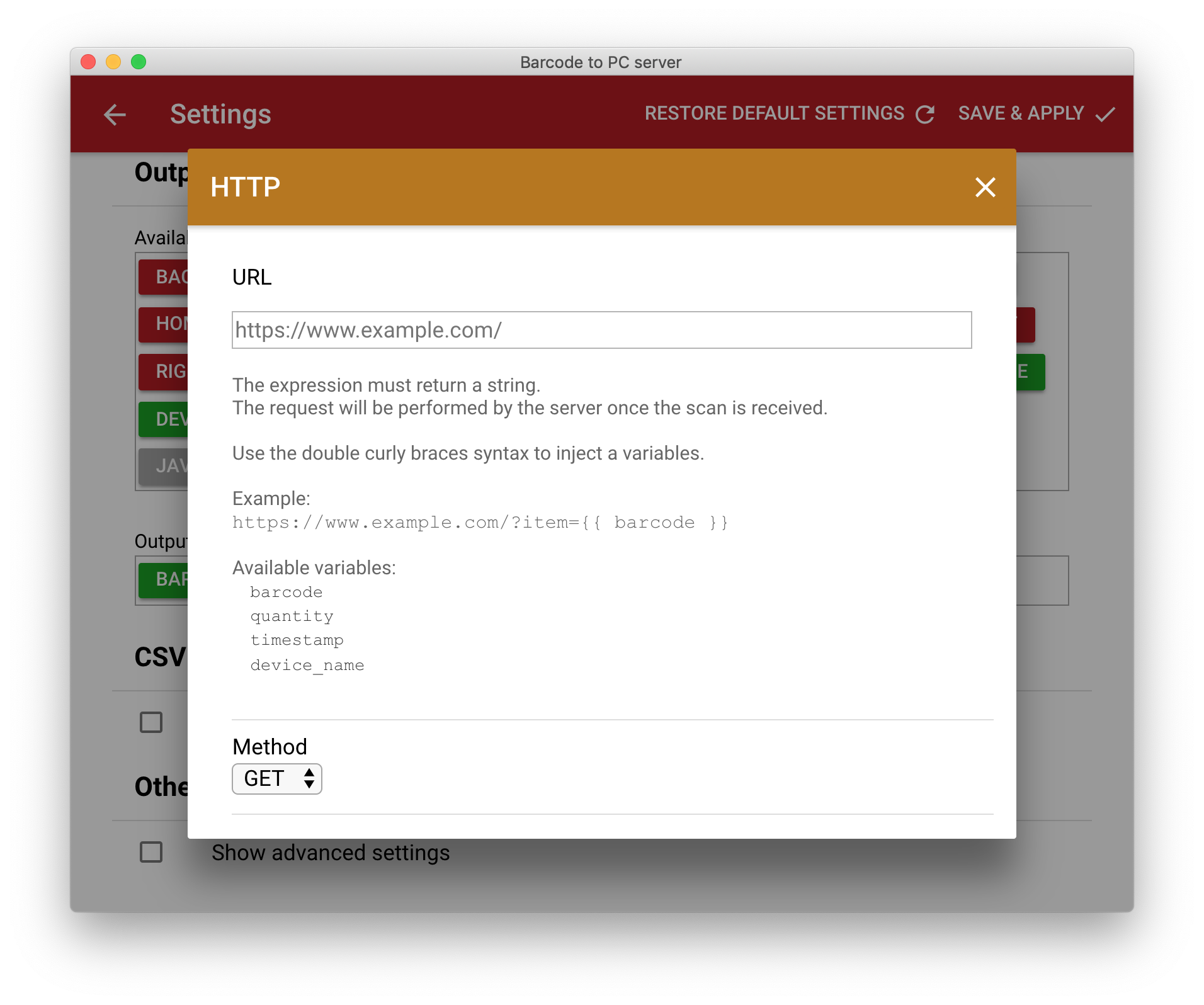 You can now use variables in the "Append to CSV" filename option.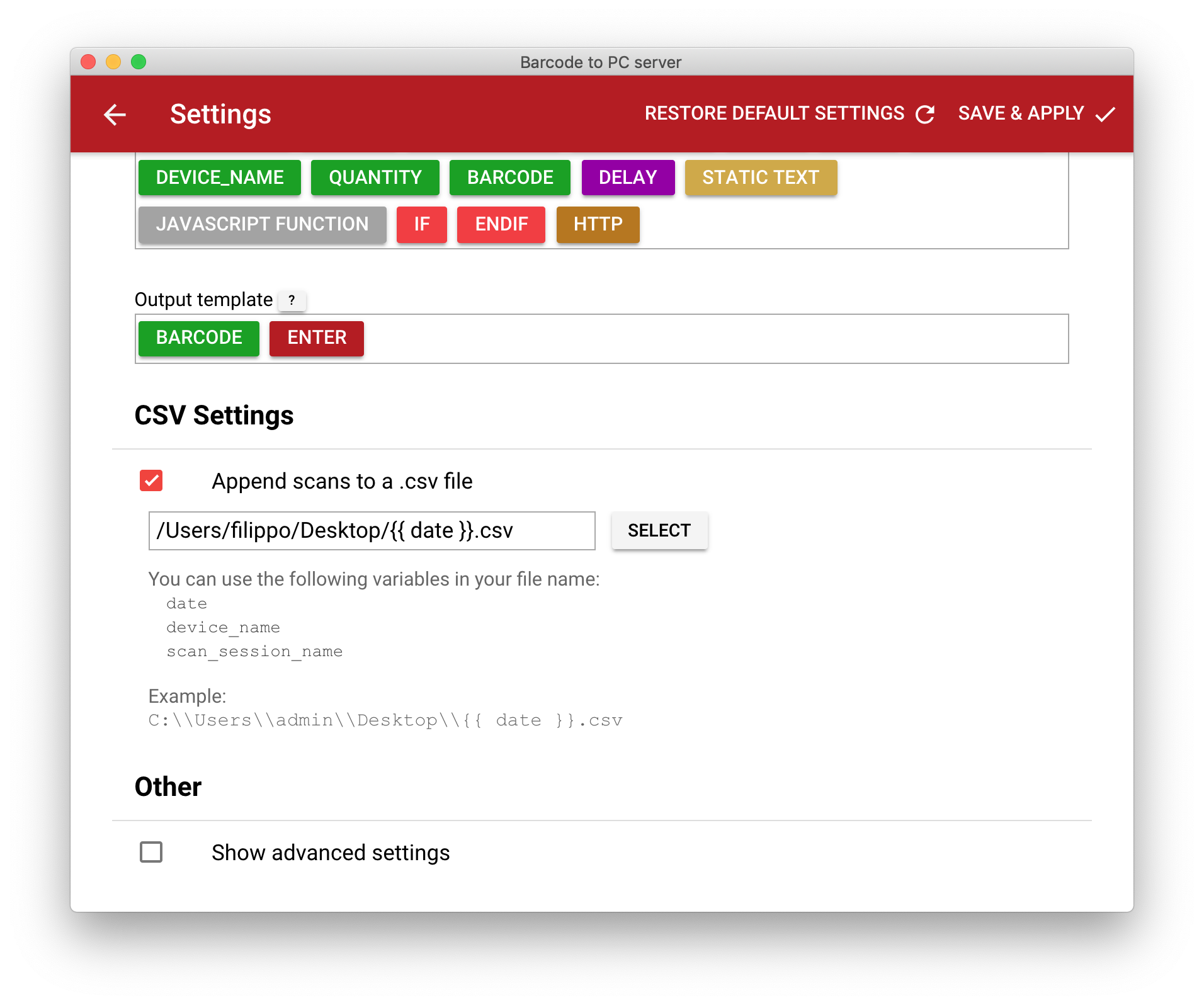 Now it's possible to simulate keyboard shortcuts combinations like CTRL+A, or SHIFT+TAB and so forth.
To access this menu, simply click the Output component that you want to edit.