How to send the device name with multiple smartphones
Last updated: Oct 2nd 2020
Barcode to PC allows you to connect multiple smartphones to one computer.
This can be useful if you have to collect barcodes from different places in your facility at the same time.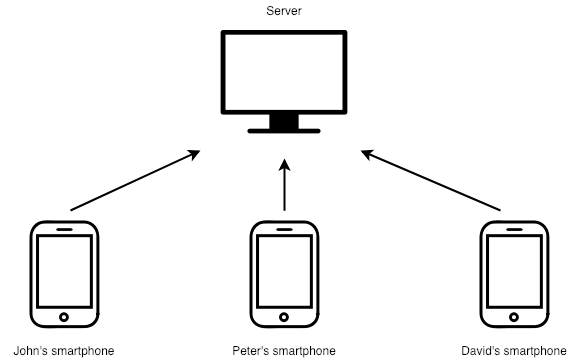 It isn't required any configuration to connect more than one smartphone, you just need to install the app on the other smartphones.
But, if you need to track from which smartphone the barcodes come from, you'll need to make some changes.
Let's say that you need to build a spreadsheet like this: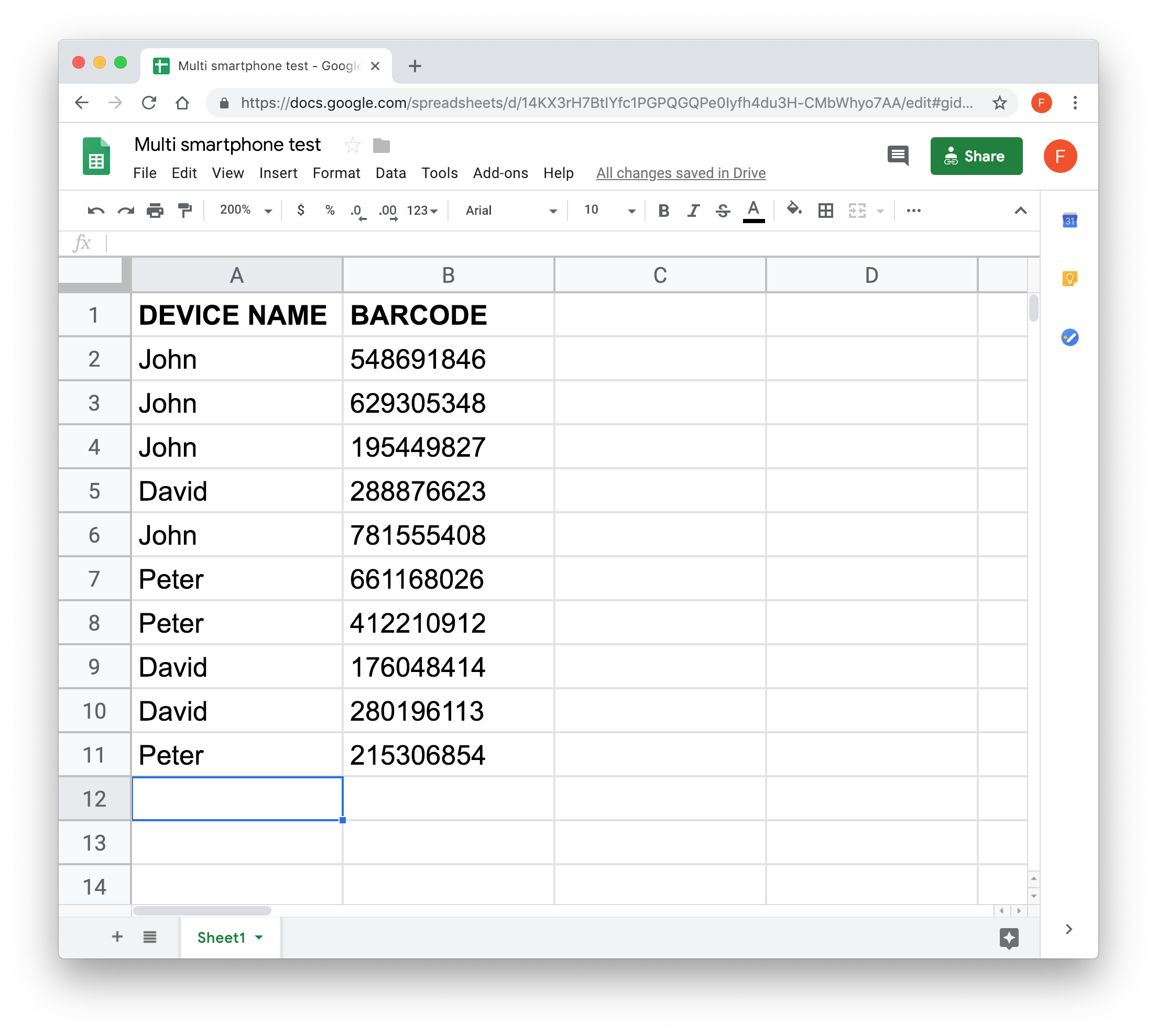 All you have to do is:
to click the Settings icon on Barcode to PC server (gear-shaped icon) and edit the Output field as follows:
Click Apply.
Open the app on your smartphone
Open the app settings (from the menu on the left)
Set the device name that you want to use (Example: the employee name)

Save (up-right icon)
Now everytime a smartphone scans a barcode, thanks to the keyboard emulation, the server will type the device name, then press the TAB key and ultimately type the barcode and press ENTER.