Configure Windows Firewall
Last updated: Apr 26th 2021
Windows Firewall is an integrated component of the operating system that helps you control the connections on your computers.
In order to allow your smartphone to communicate with Barcode to PC server software, follow these steps:
Step 1 – Open Windows Firewall exceptions list
Open the Start menu

You can do that by pressing the Windows key on your keyboard, or if your keyboard doesn't have a Windows key, press the Control (Ctrl) and Escape (Esc) keys at the same time.

Type firewall.cpl
Click firewall.cpl, and the Windows Firewall window should open like this: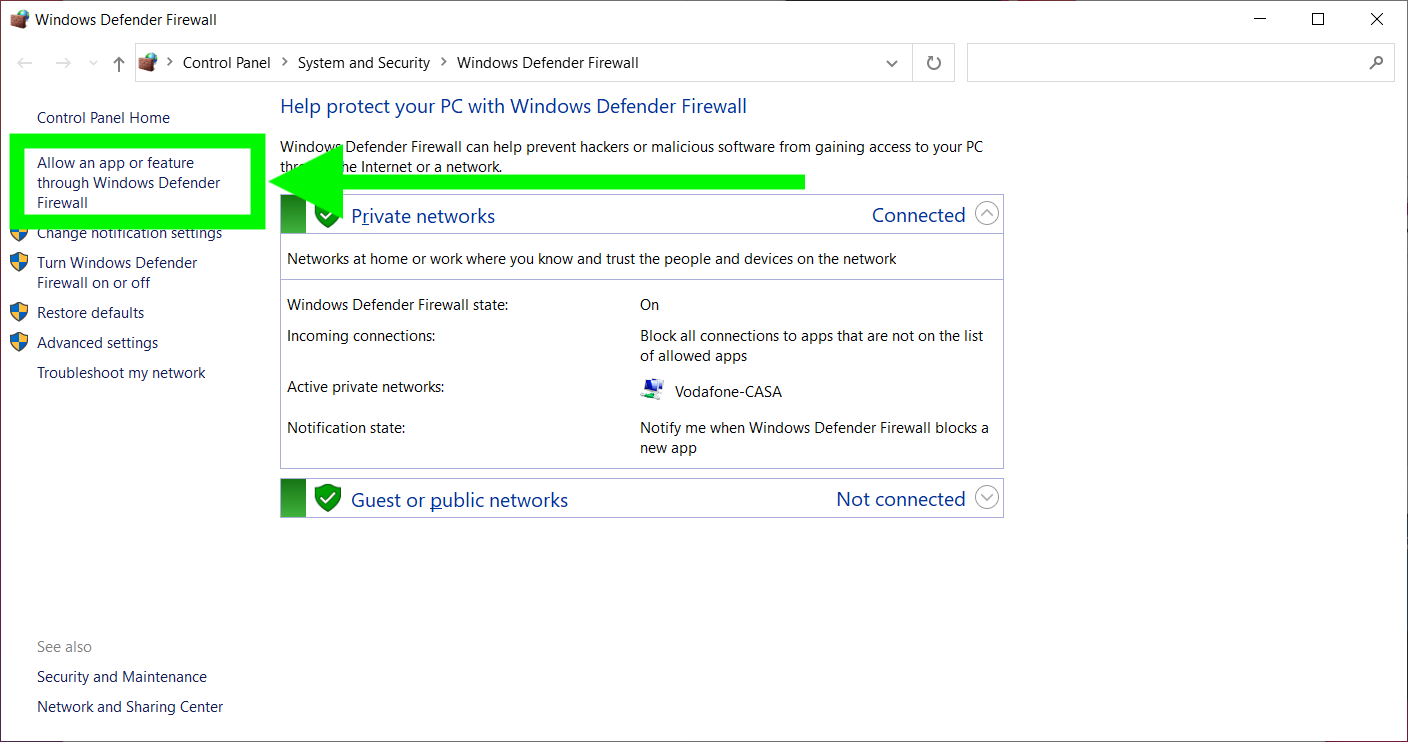 Click "Allow an app or feature through Windows Firewall". If you're using Windows 7 click "Allow a program or feature through Windows Firewall". instead.
Click "Change settings".
Step 2 – Add Barcode to PC server and Bonjour

Enable the Private & Public options for both:
Barcode to PC server
Bonjour
Like this: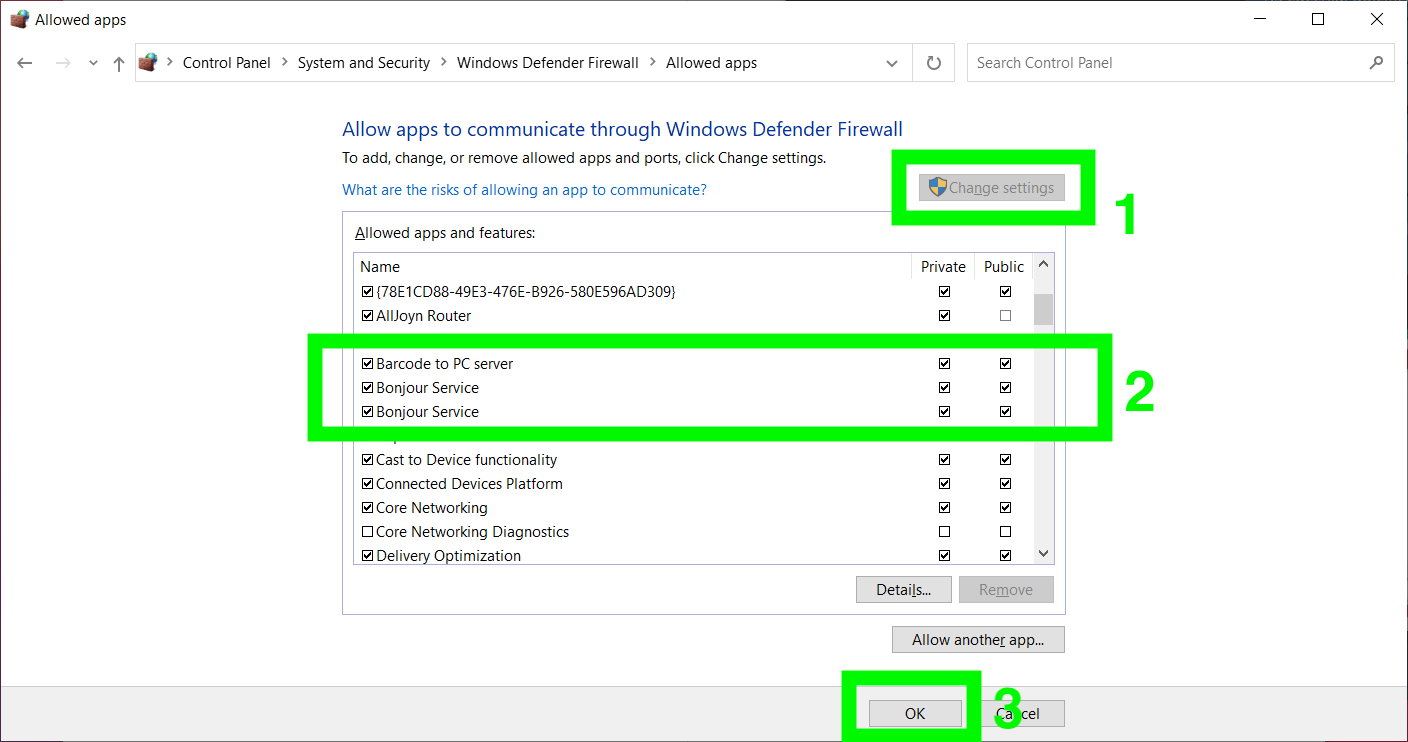 At this point save the settings by clicking the OK button.


If the items aren't listed:
Click "Allow another app". (On Windows 7: Click "Allow another program".)
If Barcode to PC server isn't listed: click Browse and then select barcode-to-pc-server.exe, which is in C:\Program Files\barcode-to-pc-server\.
If Bonjour isn't listed: click Browse and then select mDNSResponder, which is in C:\Program Files\Bonjour\.
After selecting one of the programs, click Open.
Click Add in the Add an app window. (On Windows 7: Click Add in the Add a Program window.)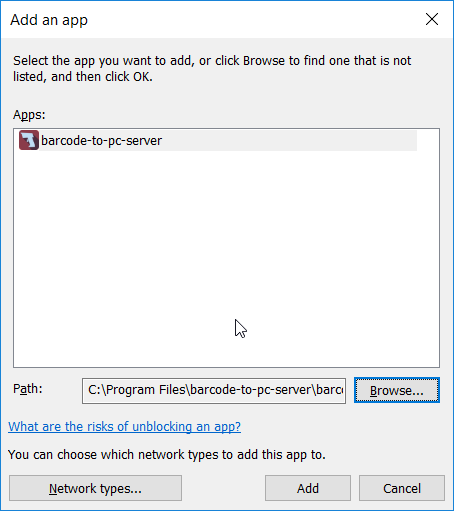 In the Allowed apps window, click OK. (On Windows 7: In the Allowed Programs window, click OK).
Go back to the step 2 of the previus section